Find Your Perfect Location In Sussex
Are you thinking of moving to Sussex? Whether you're relocating from another county in the UK or from abroad, you may want to look at booking out a short-term rental for a few weeks or months. This can help you decide whether a specific Sussex town or city is right for you. It will also allow you to become adjusted to the area before making a deposit on your next home move.
Hurstpierpoint
Hurstpierpoint is a hidden gem in West Sussex, and just a short-drive from the city of Brighton. This idyllic village has a quintessentially English feel and is even mentioned in the Domesday Book of 1086.
Brighton & Hove
Almost every year Brighton & Hove are named two of the best places to live in the UK by the national newspapers. Famed for its beach, shopping, restaurants, bars and year-round 'holiday feel', we can see why it's on the list year-after-year.
Shoreham-by-Sea
Shoreham-by-Sea is sandwiched in between Worthing and Brighton, along the coast of Sussex. This charming fishing town is located the mouth of the River Adur, with fantastic transport links into London and Southampton.
Poynings
The small and picturesque village of Poynings is located at the foot of Devil's Dyke, one of the most popular natural landmarks in Sussex and part of the South Downs National Park.
Haywards Heath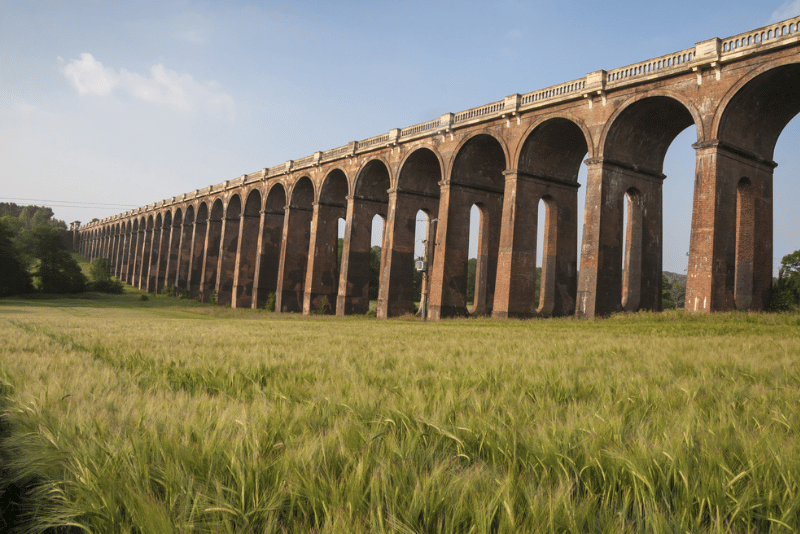 The town of Haywards Heath is well-known in the county for its excellent transport links to central London and Brighton. The town is also a short distance from the Ouse Valley Viaduct, one of Sussex's most famous landmarks.
Northchapel
The village of Northchapel is located in West Sussex, just a short distance from Chichester and the border of Surrey. There are many attractions in the local area including the Weald and Downland Living Museum and Petworth House.
---
Frequently Asked Questions About Moving To Sussex
Why is Sussex becoming more popular?
Sussex has always been a popular location for people looking to relocate outside of London, due to the county's close proximity to the capital.
More recently, towns within Sussex have been named as some of the best places to live in the UK by The Times, such as Wadhurst, Chichester, Lindhurst and Brighton.
These locations were selected due to their close proximity to the South Downs National Park, local beaches and sense of community. Overall, Sussex ranks very high in comparison to the rest of the UK when it comes to quality of life. This is mainly due to the abundance of jobs, attractions, events, open countryside and large amount of facilities in the area, such as sports clubs, theatres, stadiums and art galleries. Notable facilities include the Royal Pavilion, Brighton Dome, Brighton Fringe Festival, Amex Stadium, Chichester Festival Theatre, Goodwood Racecourse and Glyndebourne Opera House.
If you're buying a property, Sussex is generally cheaper than its neighbouring county – Surrey. Cheaper and large towns in Sussex are Worthing, Bognor Regis, Crawley, Horsham and Hastings.
What is the cost-of-living in Sussex?
Rent prices vary considerably across Sussex, as it's more dependent on how popular the location is. For example, more expensive cities or towns are Brighton & Hove, Lewes, Chichester, Arundel and Rye. However, even though you may be spending slightly more to stay or live in these locations, you are also closer to a lot more amenities, attractions and excellent transport links directly into London.
Utilities such as electricity, gas, and water are similar in cost to the rest of the UK.
The cost of a weekly shop when living in Sussex is in line with the UK national average. Eating out can be slightly more expensive than other areas of the UK, particularly in popular tourist areas such as Brighton & Hove, Chichester and Rye.